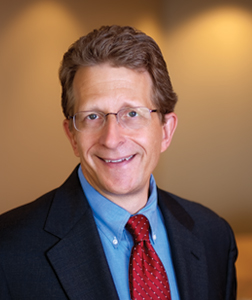 Mr. Christianssen is Executive Vice President and Chief Financial Officer of Carpenter & Company, the Carpenter Community BancFund, and all affiliated companies, and is a senior officer in its mergers and acquisitions and capital placement practice. He joined Carpenter in 1999. Mr. Christianssen has nearly a 35 year career in accounting and financial services, including 13 years as a Chief Financial Officer for community banks.
Prior to joining Carpenter & Company, Mr. Christianssen held the positions of Chief Financial Officer and Director of Corporate Development for Eldorado Bancorp, a Carpenter & Company client. Eldorado, a $1.4 billion community bank holding company headquartered in Southern California, acquired and consolidated five banks in the period from 1996 to 1998. Earlier, Mr. Christianssen served other California banks as Chief Financial Officer, notably Liberty National Bank in Huntington Beach, California and Olympic National Bank, Los Angeles, California. Mr. Christianssen was part of an executive team hired to turn around the troubled Olympic National Bank. He restructured the balance sheet, implemented cost reductions and operational controls, and supported the bank through an FDIC-assisted sale transaction.
Before joining Olympic, Mr. Christianssen was hired as an executive financial officer by the Resolution Trust Corporation (RTC) to assist in the liquidation of two failed savings and loan associations, one with $15 billion in assets and the other with $500 million in assets. Prior to the RTC, Mr. Christianssen was a member of the management consulting group of Ernst & Young, a big five accounting firm where he was primarily engaged in mergers and acquisitions projects and financial system implementation.
Mr. Christianssen earned his Master of Business Administration degree from California State University at Northridge and a Bachelor of Science degree from the School of Business at the University of Colorado at Boulder. He is a life-time member of the Institute of Business Appraisers (IBA) through which he holds the designation of Certified Business Appraiser (CBA), and is a member of the National Association of Certified Valuation Analysts (NACVA) through which he holds the designation of Accredited Valuation Analyst.
Mr. Christianssen is a member of the Institute of Certified Management Accountants from which he earned the designation of Certified Management Accountant (CMA), and holds General Securities Principal and Representative licenses. Mr. Christianssen has been an instructor for the American Institute of Banking and a participant in the CFO Forum Panelist for the Financial Managers Society's National Conference. He served on the Strategic Planning Committee for the Financial Managers Society.